Chemwebs – Fibers in Louisiana USA Nov 2011 and Jan 2012
Chemtrail Evidence, Featured
Monday, January 30th, 2012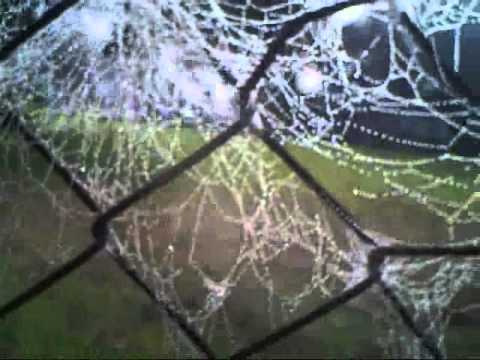 Nov 14, 2011
READ DESRIPTION! WHAT THE HELL IS THIS?
After a weekend after intense spraying I woke Monday morning around 7:30 AM CST to find this incredible substance just on parts of my fence. NEVER BEFORE have I seen such a substance. They clearly are NOT spider webs and they're NOT simply associated with dew. TAKE A LONG HARD LOOK AT THE CLOSEUPS.
I WILL get to the bottom of this & spare no expense in getting this analyzed. IF this is what I seriously think it is I GUARANTEE I'll do whatever it takes to put a stop to it. Whether chemtrail spraying is allowed for by some perverse Laws, such as Public Law 105-85 (Google it) or HR 2977, or not – someone IS DEFINITELY spraying us with God knows what & last time I checked, whether someone kills one person or an entire population IT'S STILL A CRIME, PERIOD! Truly, I have had my fill of all this! Whether by Govt contract or by our Govt itself, IT'S WRONG and IS outright TREASON! We are going to get answers and DEMAND accountability. One way or another, this MUST STOP!
Nov 20, 2011
This is a promise kept. I said I'd create a follow up to the Mystery substance video created Monday Nov 14, 2011. It's now Sunday morning! I have contacted someone whose Name most of you may recognize, a professional here locally who is still investigating VOC's created by the BP catastrophe along with other Biological projects. She has seen this very video (the Original) and will be alerted to this one as well. In fact, I'll email this video to her so she can see it while trying to enjoy the Thanksgiving Holiday while out of town. Sorry I didn't do a better job with this clip but I did want to keep my word. I'll try again & keep you all posted. I assure you ALL, it's NOT a spider web and it's OBVIOUSLY not dew.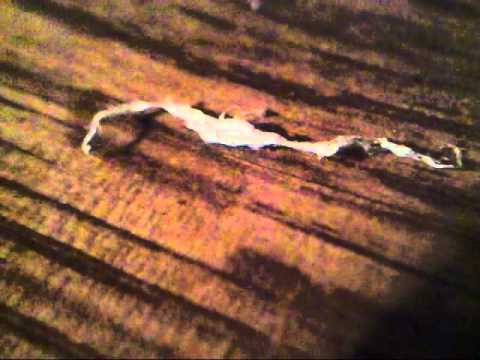 Jan 30, 2012
PLEASE OPEN & READ DESCRIPTION BOX! THANK YOU.
We were told that if we see something to say something and so I am, here & now on behalf of all concerned Americans and fellow human beings that inhabit Planet Earth! I WANT TO FILE A COMPLAINT that there are UNKNOWN/ UNIDENTIFIED high altitude aircraft spraying us with Heavy Metals and other substances many times over the toxic level. I EXPECT our Department of Defense, our USAF & US Naval jet fighters, National Security Administration & Office of Naval Intelligence to look into this because it is blatantly obvious and terrorizing all of us.
DHS, I expect you to follow up on this & to give a full, factual report on who & what these planes are which terrorize us and our skies. I AM BEING COMPLETELY HONEST HERE AND EXPECT A FULL FLEDGED INVESTIGATION AND REPORT AS THIS IS GOING ON EVERYWHERE AND SUCH IS YOUR JOB and the jobs of the EPA, USCG, NORAD etc. We, the American citizens are very serious. Please conduct the job you were hired & paid to do. We demand answers and an abrupt end to such spraying NOW!
These aircraft are quite strange and literally silent. We cannot identify them and are duly concerned. Please consider this an earnest request to look into this matter as we have just cause to believe we are being poisoned and terrorized. Test results show extremely high & toxic levels of Barium, Nickel, Manganese, Aluminum & Sulphur Di Oxide, just to name a few. People are getting gravely ill, experiencing breathing issues, their immune systems are being compromised too and many are dying. Please DO your job & protect us from all enemies, foreign & domestic in accordance with the solemn oaths you all swore when you took Office. THANK YOU!
Chemwebs - Fibers in Louisiana USA Nov 2011 and Jan 2012

,
Posted by
Rusty
on Jan 30 2012. Filed under
Chemtrail Evidence
,
Featured
. You can follow any responses to this entry through the
RSS 2.0
. You can leave a response or trackback to this entry